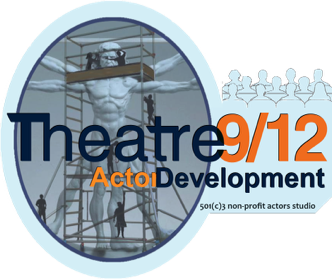 THEATRE9/12 is a 501(c)3 not-for-profit actors' studio for continued training and the facilitation of actors' productions
Artistic Director: Charles Waxberg
Artistic Associate: Terry Edward Moore
Producing Director: Paul O'Connell
Charles@Theatre912.com (206) 332-7908
Theatre9/12 holds classes and offers productions at:
Trinity Parish Church
609 8th Avenue  98104
Contact:
email: Charles@Theatre912.com
phone: 206.332.7908
click: Facebook
FREE PARKING!
One block north of the theatre, the SKYLINE GARAGE entrance is on Columbia St. between 8th and 9th Avenue.  Follow signs to "TRINITY CHURCH PARKING."
Ignore the "Pay for parking" machines as the garage will know of Theatre9/12 events and classes.