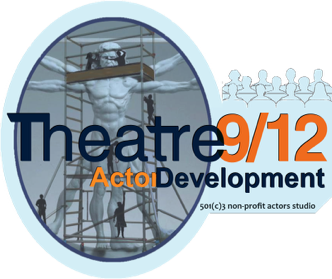 THEATRE9/12 is a 501(c)3 not-for-profit actors' studio for continued training and the faciltation of actors' productions
Artistic Director: Charles Waxberg
Artistic Associate: Terry Edward Moore
Producing Director: Paul O'Connell
Production Manager: Michael LoSasso
Charles@Theatre912.com (206) 332-7908
MICHAEL LoSASSO
Production Manger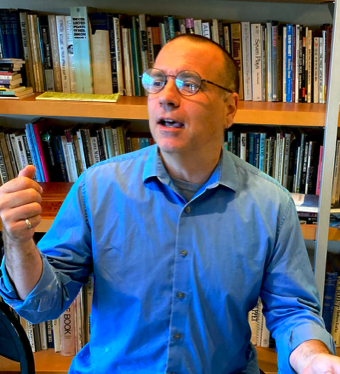 Michael started his professional careeer at 12 as Slappy the Clown and has kept Slappy clowning for nearly 40 years. In college, Western Illinois University, he acted in over 20 productions, directing several. After earning his BFA—Theatre Concentration, Michael moved to Seattle where he immersed himself in the late 90's innovative fringe theatre scene, acting as well as stage managing. In 1998, Michael became the first stage manager for Annex Theatre's Spin The Bottle, ongoing since 1998.
The Missoula Children's Theatre took him away from Seattle in 2000 as he toured four years performing in the continental US, Canada, Japan, Guam, Alaska and South Korea.
Returning to Seattle, Michael was soon hired by Stone Soup Theatre where he found himself wearing many, many hats. First employed as Director of Education, Michael helped convert the privately owned theatre to 501c(3) non-profit status. As the Summer Camp Director, Michael supervised 18 camps condensed into 12 weeks, trained, guided, and oversaw up to 15 teachers, welcomed and managed several hundred kid-actors. Among his other hats there: strengthening the drama program, creating new classes and assemblies, interviewing/hiring teachers.
As Administrative Assistant to Stone Soup's Artistic Director, responsibilities included: marketing productions and school progams; renting spaces; writing contracts; and always being "on call." As Curator for the annual One-Act Playwrights Festivals, he read, selected and produced over 40 plays at Stone Soup from 2008-2010. Directing one of those plays, he was awarded Festival Favorite, 2009. Of course, Michael continued his acting career in many plays there and around Seattle.
While studying with Charles, he grabbed Michael away from Stone Soup to create the youth training for Theatre9/12. In 2011, Michael opened Y.E.S. at Theatre9/12, also 501(c)3, teaching drama and summer intensives camps. Michael also has a staff of teachers who teach drama outreach in many schools—public and private—all over Seattle.
Michael's first production stage-managing with Theatre9/12 was their fourth. His multiple hat-wearing earned him the position of Production Manager. For the following 17 productions, Michael kept the ship afloat hiring production designers, creating rehearsal and production schedules, and working closely with the outstanding producer Paul O'Connell. You can find him building and painting sets, hanging cables & lights, scrounging for props, maintaining the performance spaces/stage/inventory, working lines with actors, laundering costumes, and making critics' review-praised cookies for our audience concessions.
https://www.thaliasumbrella.org