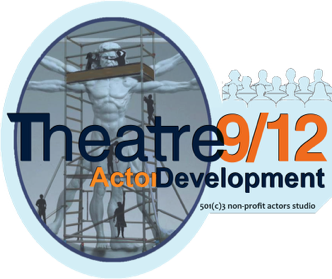 THEATRE9/12 is a 501(c)3 not-for-profit actors' studio for continued training and the facilitation of actors' productions
Artistic Director: Charles Waxberg
Artistic Associate: Terry Edward Moore
Producing Director: Paul O'Connell
Charles@Theatre912.com (206) 332-7908
Charles Waxberg
Artistic Director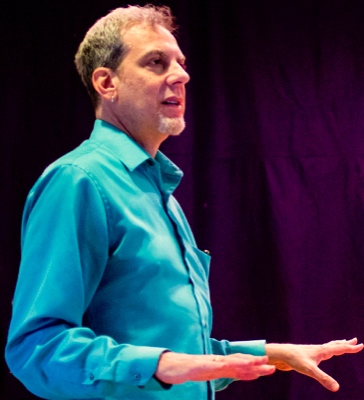 Director, playwright, actor, and author, Charles has been teaching in professional programs and in private practice since 1981. First invited to teach acting and playwriting at Carnegie-Mellon University (where he holds his MFA), New York City's Roundabout Theatre imported him to create and serve as Conservatory Director and instructor for the Roundabout Theatre Conservatory. During his tenure there, he also served as Assistant Casting Director for two seasons.
After observing a class with the legendary Stella Adler, Charles joined the Stella Adler Conservatory's faculty as a specialist in script analysis and eventually became Program Director. He taught script analysis, scene study, and directed projects for the conservatory as well as New York University's Tisch School of the Arts B.F.A program. During this time, he was honored to sit at Miss Adler's side for a good deal of the last five years of her New York City teaching, absorbing her techniques and studying her profoundly insightful eye.
After 11 years with Miss Adler's New York City school, he joined the faculty of The Stella Adler Academy-Los Angeles where he taught professional scene study, basic and advanced script analysis, and directed showcases. He taught and served as Creative Director of Training there for 7 years before moving to Seattle for live stage theatre, his first passion, rather than film and television which he found too limiting.
Raised by a celebrated Broadway parent, Charles joined the theatre at age 7 performing in plays throughout the East Coast. Before leaving NYC for Los Angeles to learn about "the other half of acting," he performed in his own play An Alternate Recipe on Off-Broadway's 42nd Street "Theatre Row." Before arriving in Seattle, he was invited by The National Theatre in Mexico City to lead (with a translator) a workshop for over 50 Mexican and Central American professional actors. Arriving in Seattle, he was invited to help found and guide the Balagan Theatre, where he served as Artistic Director helping them achieve two Seattle Times Footlight Awards, before founding Theatre 9/12 with respected colleagues.
After over ten productions of his plays in NYC, four were subsequetnly produced in L.A., and to date seven in Seattle. He is recipient of The Bud Yorkin Playwriting Award, and was nominated by The Arena Stage in D.C. as finalist in the Foundation of the Dramatist Guild/CBS National Playwriting Contest. He was a resident playwright and Playwright's Representative for the Manhattan Class Company (MCC Theatre) who developed his play Personal Formulas for an Off-Broadway production, also on Theatre Row.
Charles has directed dozens of plays both professionally and in workshop/educational theatre ranging from Moliere, to Tennessee Williams, to new premiere scripts still in development. His production of Edward Albee's Everything in the Garden played to excellent reviews and sold-out houses for Los Angeles' Dreamhouse Ensemble Theatre, before his journey north.
In Seattle he has directed for: SIS Productions, Arouet Theatre, Downstage Left, and of course, Theatre9/12.
"It's as though Charles put glasses on me"
—Antonio Banderas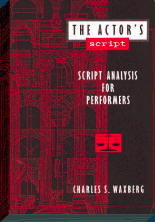 His book, The Actor's Script–Script Analysis for Performers was published by Heinemann Books, a division of Houghton-Mifflin, in 1998 and is now in its 21st printing. (View an excerpt)
https://www.thaliasumbrella.org