THEATRE9/12 is a 501(c)3 not-for-profit actors' studio for continued training and the facilitation of actors' productions
Artistic Director: Charles Waxberg
Artistic Associate: Terry Edward Moore
Producing Director: Paul O'Connell
Charles@Theatre912.com (206) 332-7908
Paul O'Connell
Producing Director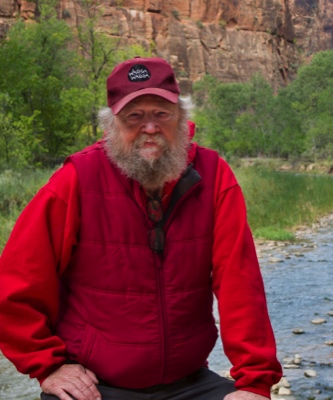 Paul received his Masters Degree in Speech and Drama from Catholic University and completed Doctoral Studies in Theater at The University of Illinois. He has been involved in the Seattle theatre scene as a director, producer and occasional actor since 1985. As The Seattle Group Theatre's Producing Director, Paul helped move Seattle's historic multicultural theatre to the renovated Seattle Center House Theatre. Earlier in his career, he taught in college theatre programs and directed shows at theatres in Seattle, Illinois, Texas and Oregon. Before joining Theatre9/12 as its Producing Director in 2008 he was the General Manager of the nation's renown Playwright's Center in Minneapolis. A founding member of Seattle's Playworks, Paul has toured Washington with works of Arthur Miller and Emily Dickinson and programs sponsored by the Washington Humanities Commission.
Paul has a passionate love of theatre's power to engage audiences and artists in entertaining examinations of life's values, while stimulating conversations and critical thinking using theatre as its catalyst. He also enjoys looking at the lighter side of life, the side that makes him laugh: the unexpected, the ridiculous, the exaggerated, the simple and humorous aspects of human relationships. For Paul, too much of the day-to-day involves us struggling to be on time, say the right thing, get everything done, get caught up with laundry, meals, our health, the weather or the price of gas. Why not spend a little time looking at our conflicts from a different point of view? We all want to be believed, trusted, and loved—why not laugh? Much of what we cling to, really, is silly if we take a moment to reflect on its place in the grand scheme. Above all, he enjoys time for himself, living in the beautiful and progressive Northwest and being "Boppa" to four granddaughters (now in their teens).
For Theatre9/12, Paul has directed Death of the Maiden, Seminar, Jason and Medea, The Oddwoman of Pioneer Square, Ibsen's Note, PC Power, and co-directed A Shade of Green with Charles, the playwright. As Producing Director, Paul also overseas and assists with everything from lighting, to set design, to finances to buying water for the concessions!
https://www.thaliasumbrella.org