THEATRE9/12 is a 501(c)3 not-for-profit actors' studio for continued training and the facilitation of actors' productions
Artistic Director: Charles Waxberg
Artistic Associate: Terry Edward Moore
Producing Director: Paul O'Connell
Charles@Theatre912.com (206) 332-7908
Terry Edward Moore
Artistic Associate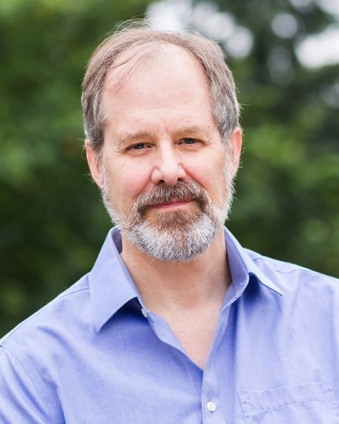 Terry has acted and/or directed for most of the professional theaters in the Pacific Northwest, including Seattle Repertory Theater, 5th Avenue, ACT, and Intiman, as well as theaters from coast to coast. After an unsettling role—as a serial killer in Theater 9/12's A Shade of Green—he was apparently so convincing that no one had the courage to hire him for months after. So he started his own theater: Thalia's Umbrella (thaliasumbrella.org), where he is the Producing Artistic Director.
Terry was one of the seven co-founders of The Seattle Shakespeare Company (he was Doc), and served as co-artistic director there for six years. He directed the inaugural production of Richard III, and a production of Macbeth starring a pre-Buffy (and pre-British accent) James Marsters
He has since directed at Theatre 9/12 (The Cherry Orchard), Taproot Theatre (The Clearing), and Seattle Shakespeare again (The Merry Wives of Windsor). As a founding member of Theatre9/12, Terry was featured in our premiere production, Act One—Six Sundays, as well as lead roles in: The Oddwoman of Pioneer Square, A Shade of Green, A Delicate Balance, and in the titular role of Uncle Vanya.
The Seattle Times praised his performances as BILLY in Billy Bishop Goes to War at the Bathhouse Theater and in Howards End at Book-It Theatre both as "stellar performances" in their respective productions.
Terry has an MFA in acting and directing from Brandeis University, and has been Artistic Associate guiding Theatre9/12 classes and productions since it was founded in 2008.
https://www.thaliasumbrella.org